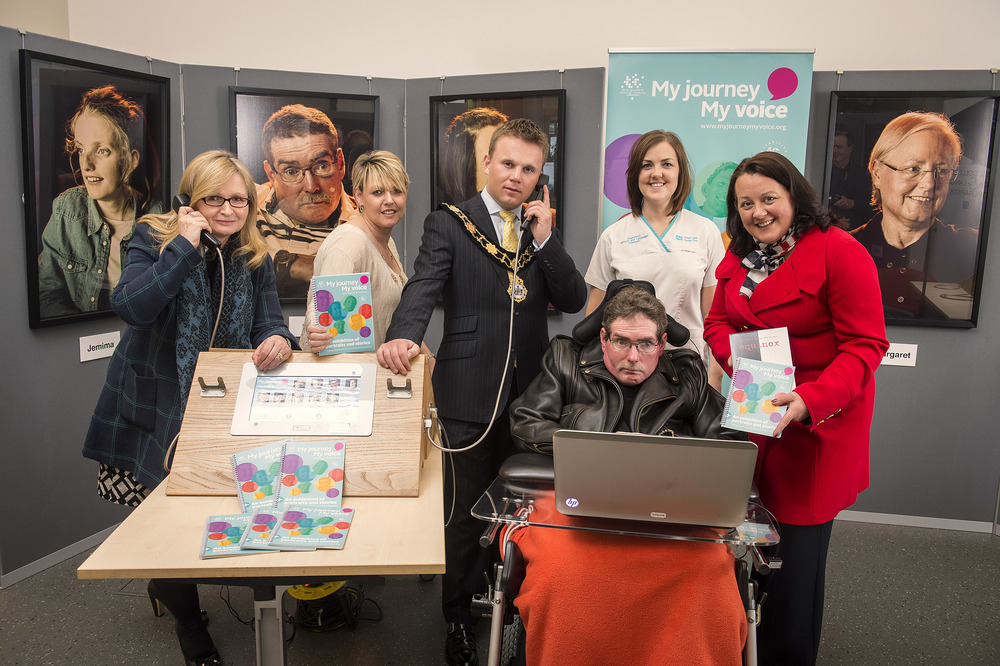 It was with huge sadness that we learned of Neill Birnie's passing last week. Neill contributed so much to My Journey My Voice and was a courageous and outspoken advocate for people with communication difficulties.
We first met Neill in 2015 when he agreed to become a participant in the, then unknown, My Journey My Voice project. From the outset he was a tireless champion for the rights of people with communication disabilities and a passionate supporter of the work of speech and language therapists.
Neill regularly featured as a powerful, moving, inspirational and witty speaker at our events and those of health and social care partners. With what we can only imagine was a tremendous personal effort, he shared insights into a life with a communication disability with searing honesty. He demonstrated the importance of alternative and augmented communication support for those people in Northern Ireland who need help to have their voice heard.
In his campaigning he reached an audience of thousands including decision-makers from the highest levels of government and health and social care. We came to know and respect him as someone with a dogged determination and fearlessness in fighting his own battles, who still found time for a good joke.
Neill's willingness to share his own poor experiences of care helped to secure a significant amendment to the new Northern Ireland Mental Capacity Act, making it a legal requirement to provide communication support to anyone with a communication difficulty prior to making a decision about their capacity. Neill's voice was certainly heard.
Our love and thoughts are with his family and friends.
RCSLT NI